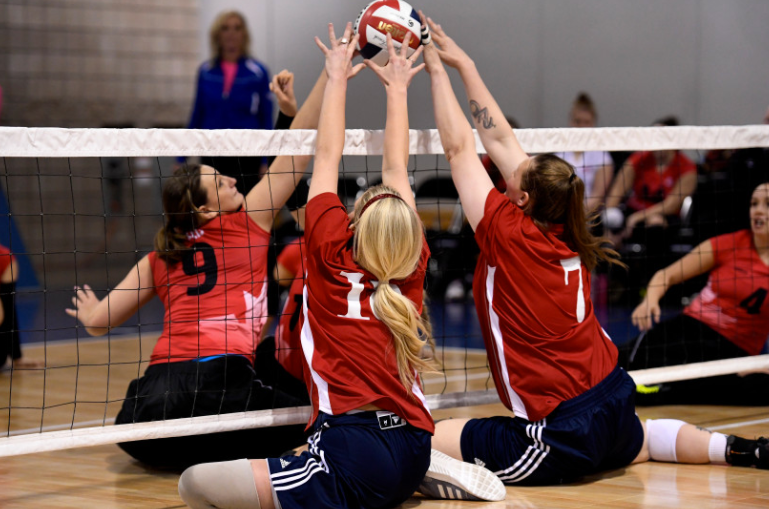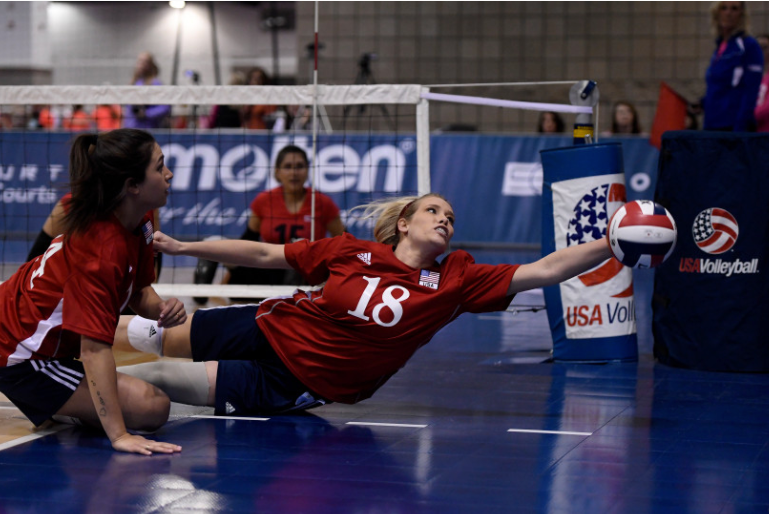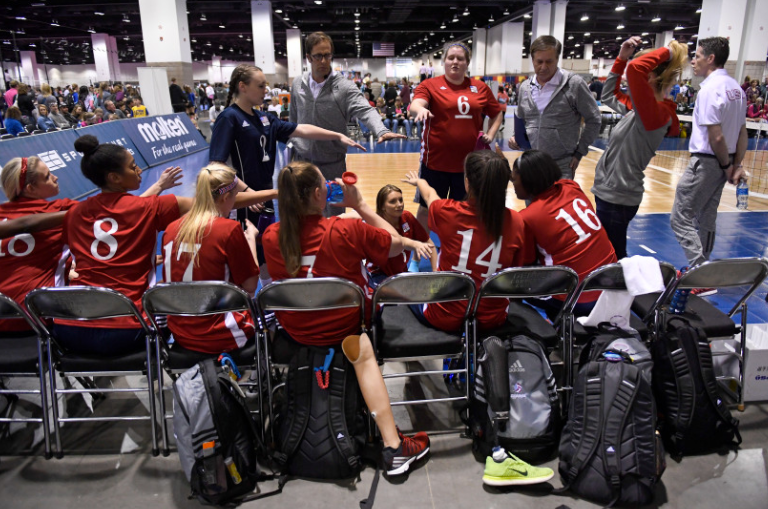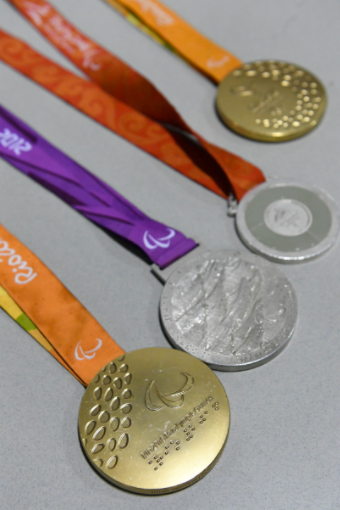 The Americans already had won the gold medal at the 2016 Rio Paralympics.
And the weekend's action against Canada at the Colorado Convention Center was simply a series of five exhibition matches.
But even after beating the Canadians for the fourth time Sunday, U.S. women's sitting volleyball head coach Bill Hamiter said there was a lot of emotion.
"We wanted to get in (a competition) early," said Hamiter, whose team was playing for the first time since the Paralympics. "We have been doing OK but not as sharp as what we would like to see."
The U.S. team won 25-11, 25-19, 25-15 on Sunday afternoon and is using the exhibitions in Denver as a tuneup for May's World Super Six Tournament in China. The Americans' final match against Canada is at 9 a.m. Monday.
Sitting volleyball is an altered version of volleyball in which participants sit on the court, which is smaller than regulation volleyball. The net is lowered, players cannot lift their bottoms from the floor when making a play, and players can block or attack an opponent's serve.
Kari Miller competed in the London, Beijing and Rio Paralympics, and she said she is looking forward to transitioning back into the game after being on a break since September's Games.
"It was awesome to play today, and I feel great," she said. "It was a great opportunity for new players to get started. You forget how much you love the game until you go out there and you feel it."
Heather Erickson, the MVP in Rio, has been playing sitting volleyball since she was 13. She said she was happy to come back and play with some of her old teammates along with some new ones.
"It's nice to come back and play with different people with lots of personality," she said. "(Canada) has been getting a lot better, and they have crazy-good athletes."
The team's next goal is to win the world championship in 2018, one competition the women's team has never won, Erickson said.
"That's the only competition we haven't ever come first in," she said. "Our next step is to win it all."