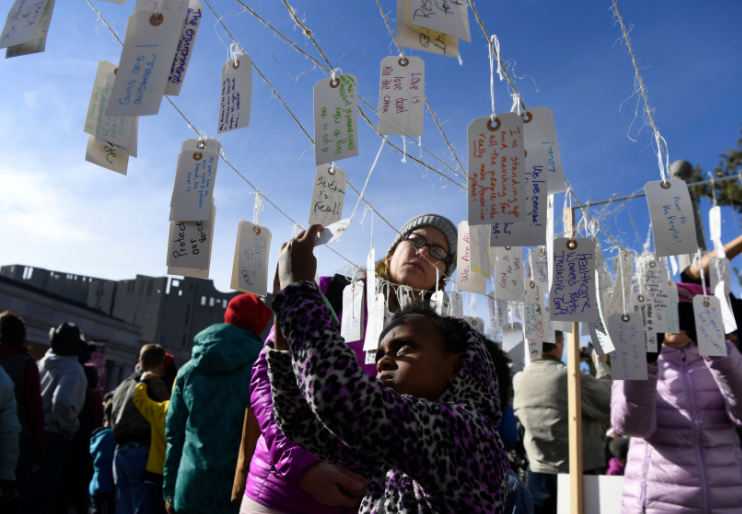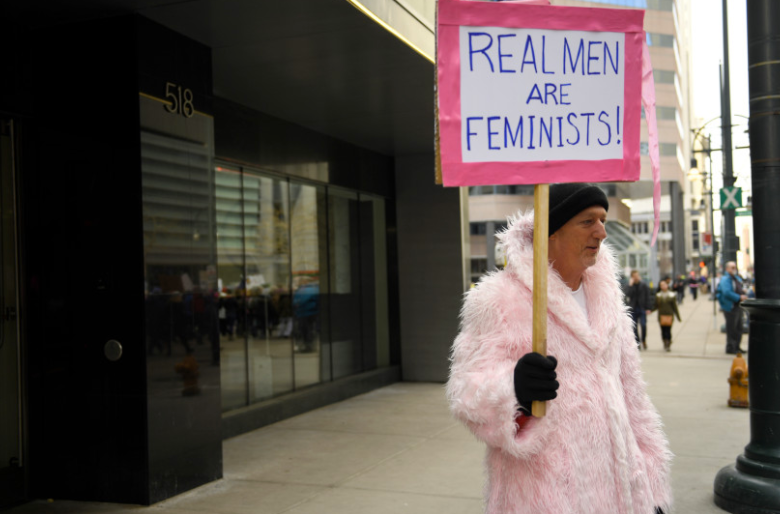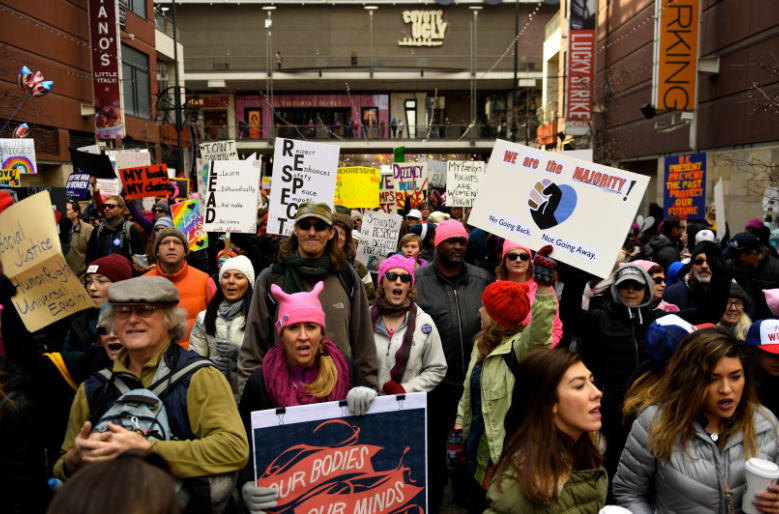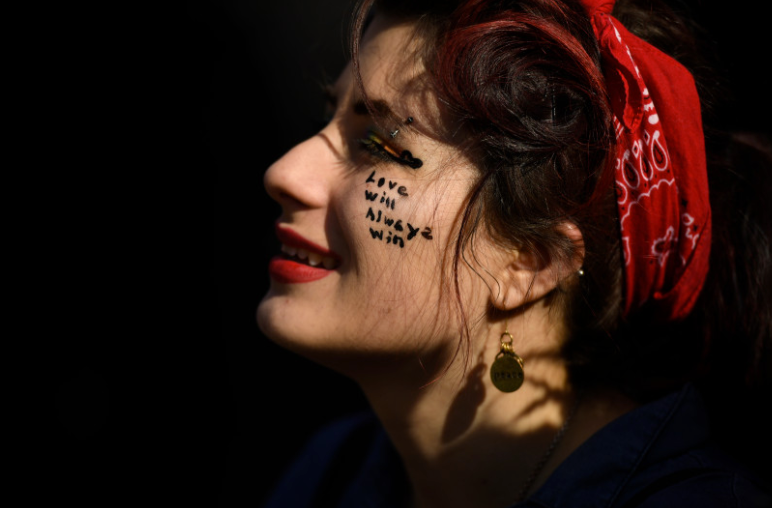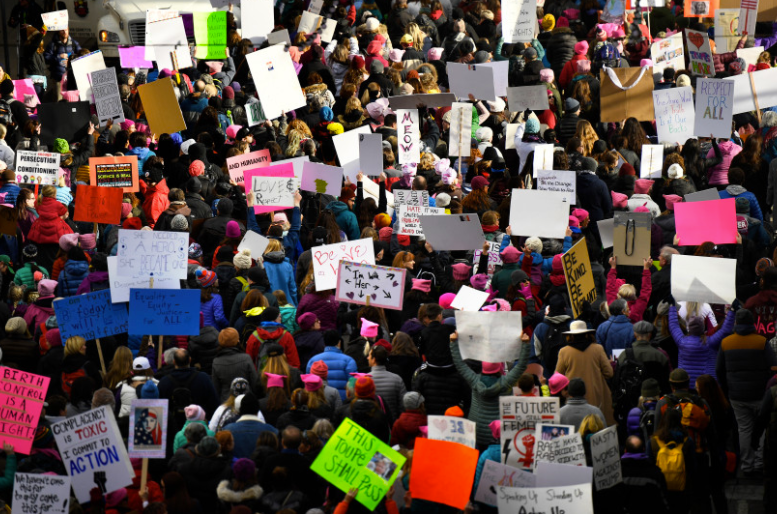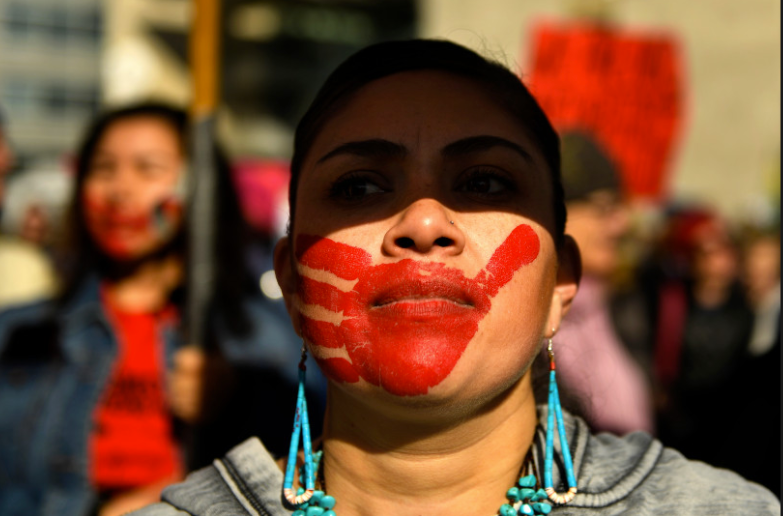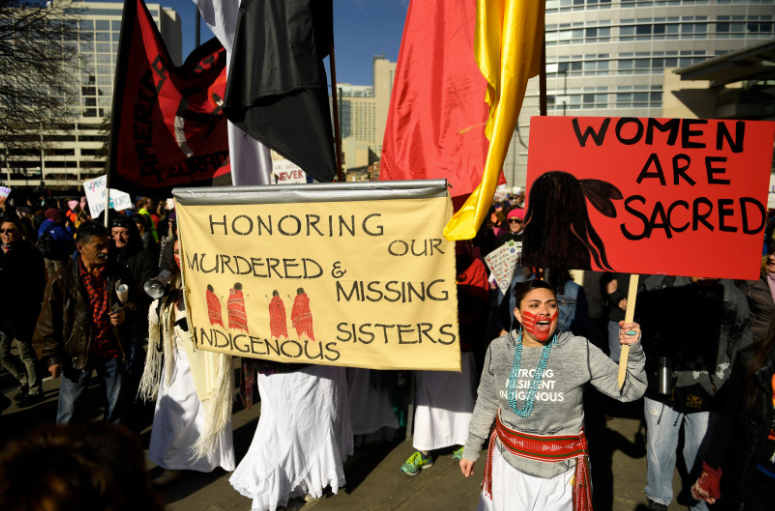 By Hayley Sanchez & Danika Worthington
There were signs, pussyhats and plenty of women — and men, too.
The Women's March on Denver drew at least 100,000 people to downtown Denver Saturday. The mostly female crowd packed in the Civic Center Park was a mix of ages, races, abilities, sexualities, genders, religions and more.
They came from Denver, Westminster, Boulder, Aurora and Fort Collins, to name a few. But the message they all proclaimed, either through signs or through chants, was the same: we stand in solidarity with all people.
Here are snapshots of just a few of the marchers:
Michelle Swindle, Abi Vajda, Kristi Powell
These friends came in from Westminster to be in solidarity with all people, not just woman. Swindle and Vajda both have Loeys Dietz Syndrome, a degenerative disease of the connective tissue that does not have a cure and is considered a pre-existing condition by healthcare insurances.
"There's a lot of fear going around," Vajda said. "We're concerned about healthcare."
Swindle and Powell both had decorated their scooters. Powell was supporting her friends and was using a scooter because she is pregnant and has a broken ankle — not because of LDS. Swindle's pink scooter proudly proclaimed, "Girls just want to have fun-damental rights."
Katrina and Kassandra Rosas
The two Denver sisters said they aren't fans of Trump. As women of color, Katrina said the two were worried about their place in the country during the next four years. She said they weren't expecting as many women to show up.
"I was terrified when he got elected because I thought that so many people were on his side," Katrina said. "Now, seeing so many people, it's really refreshing. It's really great."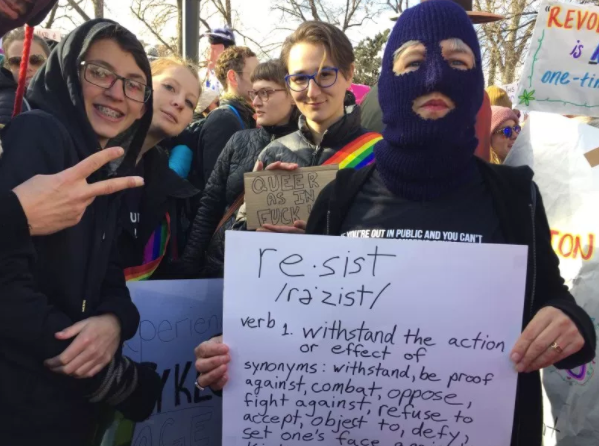 Addie Cutler, Riley Heatherly, Karey Riemersma
Colorado State University and girlfriends Addie and Riley said they wanted to be a part of a historical moment. Initially planning to go to Washington, D.C., the two Fort Collins women changed plans when they heard of the closer march in Denver.
Addie said she was especially concerned about the direction of healthcare under Trump's administration. As someone with a pre-existing condition, she said she was lucky to have a family willing to support her in the event that she loses her coverage. But not everyone has that cushion, she said.
Addie's older cousin Karey Riemersma, who lives in Denver, was not a newcomer to marches. She participated in a 1992 protest for abortion rights with her mother and mother-in-law in Washington, D.C.
"It's supremely infuriating that 25 years later, we're fighting the same damn fight. But we're not backing down and we'll never back down."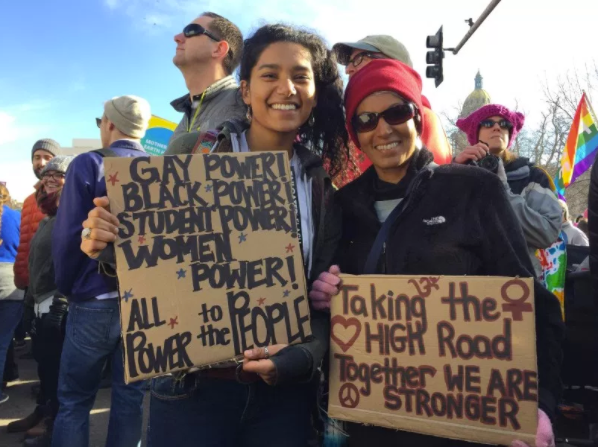 Nasreen Moloo and Ayesha Hussain
The mother and daughter duo walked to the march from their home in Capitol Hill. Originally from Austin, Texas, the family moved to Denver a year and a half ago. Nasreen rattled off a long list of reasons why she was attending, including showing solidarity for all people and humanity while standing against bigotry and hatred.
She would have continued listing reasons but her daughter interrupted her, saying, "Mom, you can't keep adding on."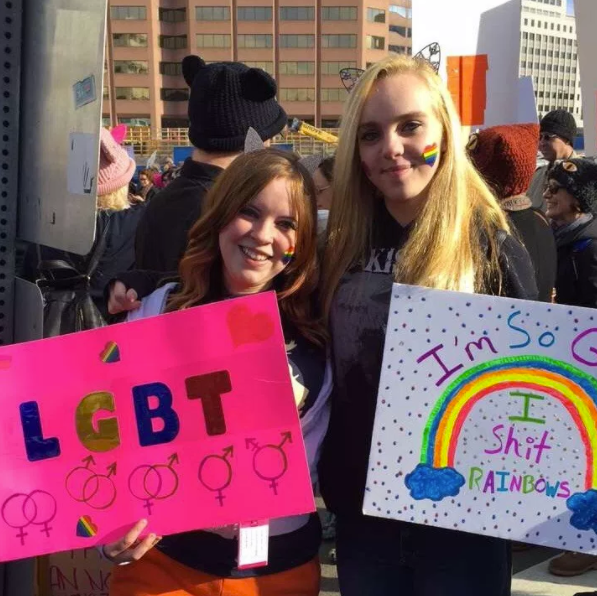 Cassandra Meyers-Johnson and Ally Keyes
The two sisters from Aurora held signs and wore stickers supporting LGBT rights. Cassandra said their grandmother first brought up the idea of marching, and they felt it was the right thing to do. Their father had come, too.
"I believe that we all should have rights without being criticized or judged," Cassandra said.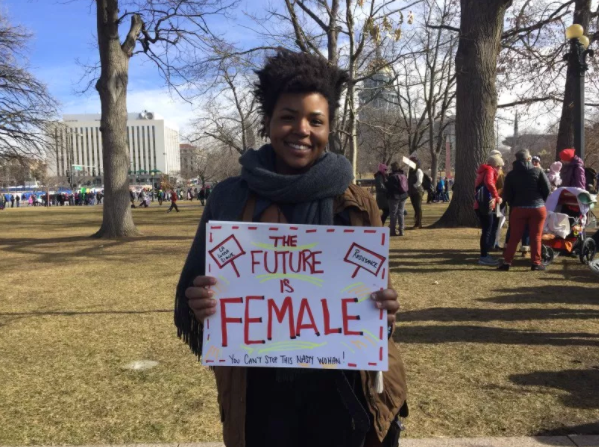 Sam Casanova
Sam Casanova, 23, of Denver, said she was hesitant about attending the Women's March on Saturday but decided she needed to join to help represent women of color and the issues she says they face.
"I didn't want to come because I thought that it was only a space for white women," she said Saturday. "But my friend convinced me and I realized that in order for us to have those conversations about the issues (women of color) are concerned about we need to be here and have representation… I came here today to support all women — women who are gay and lesbian, trans, women of color, immigrants and more."
Casanova said many of her other friends refused to come because they did not feel topics like Black Lives Matter would have been welcome. She noticed some were hesitant to even shout "black lives matter" during the march.
"Women's issues are so vast," she said. "It's tough if we don't show up and aren't willing to talk about them."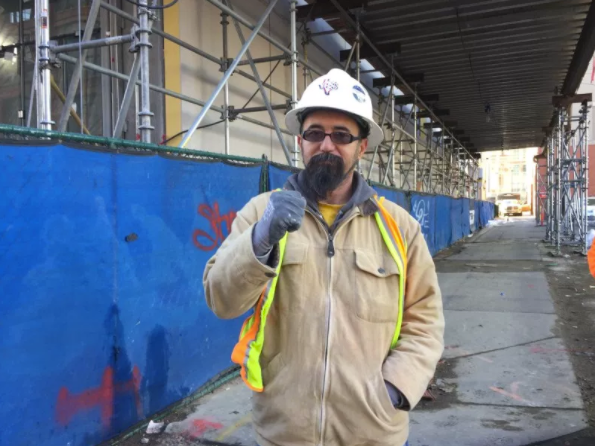 José Luis Valdez Sierra
Many onlookers stood by as the crowd of thousands paraded and shouted through the streets including a construction worker José Luis Valdez Sierra, 42, who watched marchers during his lunch break with his co-workers.
"This is my first time seeing something like this," he said Saturday. "We were just working and then we see all of these people and it's really nice to see this."
Valdez Sierra said he is from Mexico and lives in Denver for work, but the rest of his family is in Houston. He smiled brightly as he watched the crowd pass loudly in front of the construction site.
"It's just nice and positive," he said. "I'm really surprised. They love each other and it's all about the people."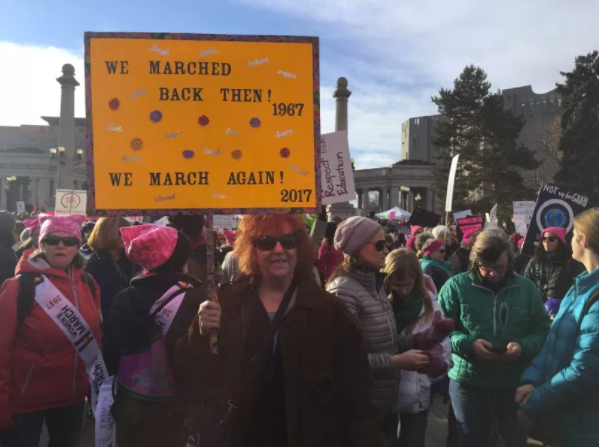 Cat Delaney
For some women, the Women's March on Denver was not their first time supporting women's rights. Cat Delaney, 65, of Denver, traveled to Los Angeles in 1985 with her family to march for women's equality, she said.
"When I started telling people I was going they would say, 'Well you know, you could get hurt,' but I've been a protesting, card-carrying hippie since '85 and I'm one today, too," she said.
As she drove to the march early Saturday morning, Delaney said she was ecstatic to see people lining up for the busses to get into downtown Denver.
"I was excited to hear that what they were doing in Washington they were also doing here and I said 'Sign me up.'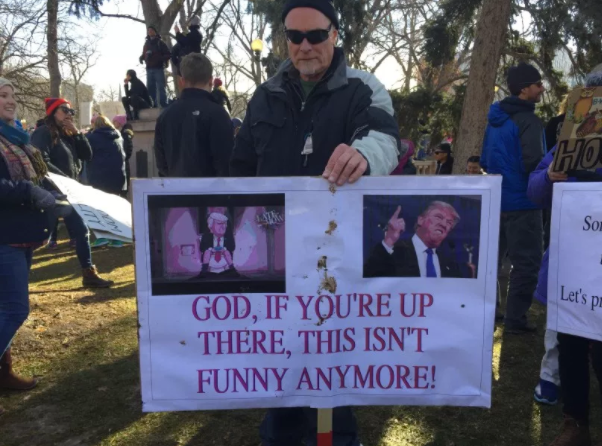 Greg Makle
Women and children were seen far and wide at the march, but men were also in heavy attendance. Greg Makle, 63, traveled from Idaho Springs, because he felt the march was an opportunity for people to express their concerns on a variety of topics.
"I'm worried about the environment," he said. "(Trump) will do irreplaceable harm and I know as Americans we're supposed to get together to back our president, but to tell you the truth I just can't respect the guy."
He said he was supporting women's rights with his wife, but the march today was much more complicated than that, and held a sign that read, "God if you're here, this isn't funny anymore.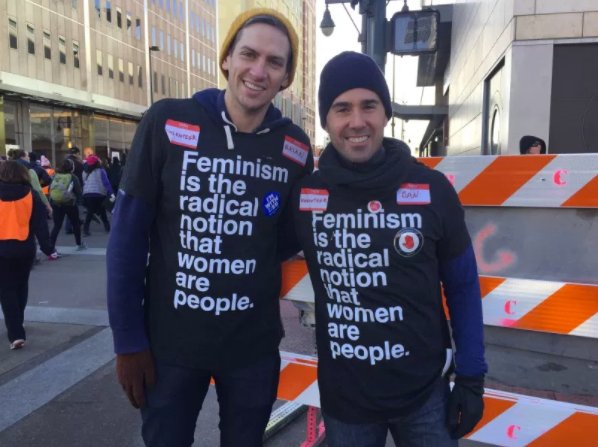 Daniel Baer
Former U.S. Ambassador to the Organization for Security and Cooperation in Europe Daniel Baer, 40, was volunteering for the Women's March and said it was his first day back in Colorado after returning from his post in Vienna, Austria.
"It's been a great return," he said. "I think it's up to us to remind each other that they're not alone."
He was with his husband, Brian Walsh, and said many of the people at the march stood for good principles.
"We're going to have a long fight ahead," Baer said. "It isn't over and it's good to see so many people out here showing support."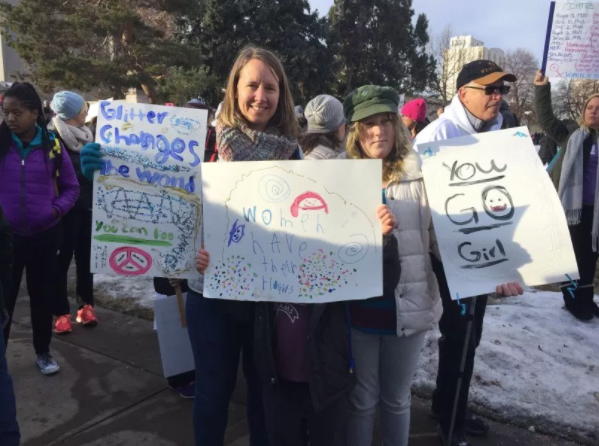 Amy Stallings and family
Amy Stallings brought her son, Owen, 7, and her daughter, Ansley, 11, from Broomfield, because she said the march teaches her kids to express their voice. She became emotional when she talked about why she she is concerned about their future.
"The things happening today are going to affect them tomorrow," she said. "We feel strongly and it's important that we're here."
Her daughter said, "It's important to believe what we believe in," and her son held a colorful, homemade sign that read "women have their rights."