The story of Gary Tison's fateful final escape — from those who were there

By Richard Ruelas, The Republic/azcentral.com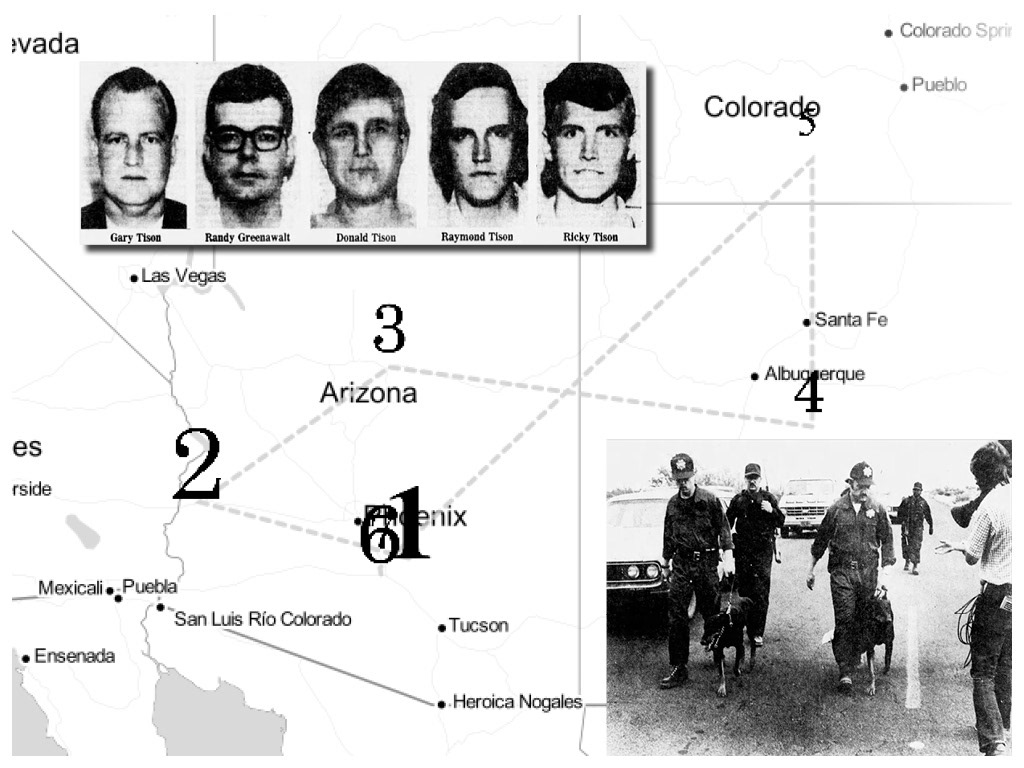 Gary Tison had just been sentenced to prison for passing a bad check. When the hearing ended, one version of the story goes, he wanted to kiss his wife goodbye before he returned to his cell. 
The guard wouldn't let him.
During the five-minute drive from the courthouse in Florence to the prison, Tison somehow managed to overpower the guard and grab his gun. He shot and killed the man. He left the body at the end of a dirt road and drove off in the prison truck.
A manhunt began, lasting into the next day. Someone called police from Casa Grande saying Tison was in the backyard. Police responded. There was a brief shootout. Finally, officers arrested Tison.
At the court hearing, Tison had received a sentence of about seven months for passing the bad check. Now he would face charges as a murderer.
In 1968, he would be sentenced to life in prison.
He would make every effort not to stay there.