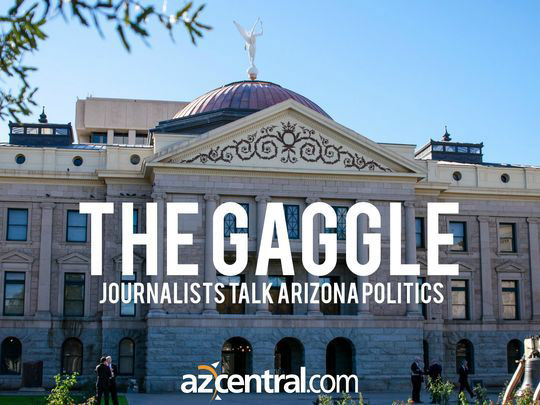 Keep up with Arizona politics and get the story behind the headlines with our podcast, "The Gaggle." 
Each week, Michael Squires, politics editor for The Arizona Republic and azcentral.com, assembles his team to record an inside-the-newsroom conversation about Arizona politics, the kind of discussion you won't find in print.
Their aim: demystify the players and motives behind the headlines.
They'll discuss local and state politics as well as Arizona's delegation in the nation's capital, touching on everything from what's brewing in Phoenix City Hall and at the Arizona Legislature to how our representatives in Congress are navigating the Trump administration.
Each episode is about 20 minutes, perfect for catching up on your commute or while doing the dishes. New episodes air Wednesdays.
How to listen to the podcast 
You can stream or download "The Gaggle" on a variety of platforms:

(P.S. A "gaggle" is, as Squires says in the first episode, "when a group of reporters surround a politician and pepper him with questions." Get it?)
Listen to the latest episode