'More selfies than birdies'
GOLF DIDN'T KNOW WHAT TO DO WITH HER. ESTABLISHED PROS REJECTED THE INTRUSION. FANS CHEERED ON THE COURSE, BUT JEERED ON SOCIAL MEDIA.
BY ALDEN WOODS, THE ARIZONA REPUBLIC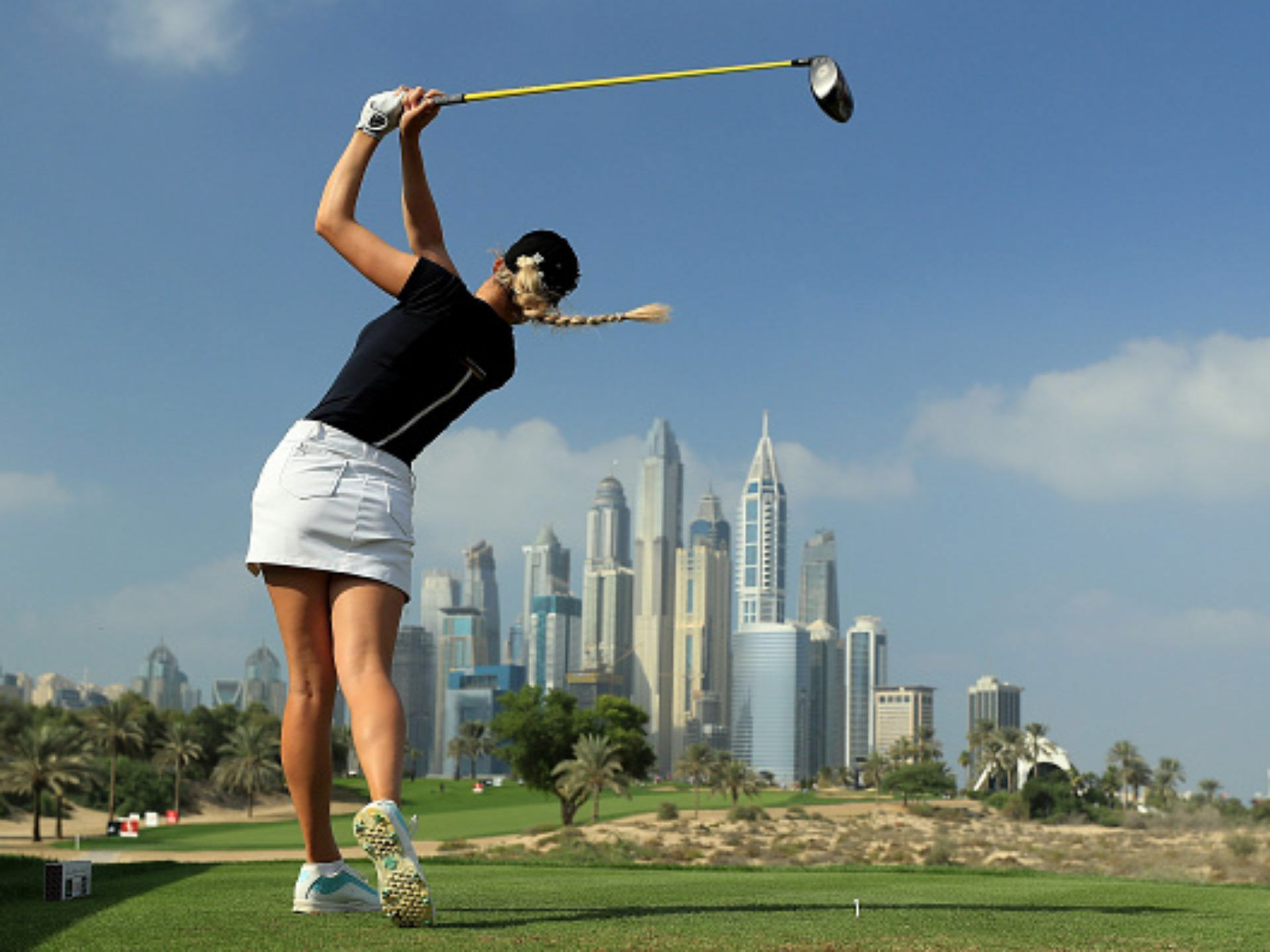 The crowd was smaller than she expected. But there was still nowhere to sit, so Paige Spiranac leaned on a low table and waited for the noise to fall.

She passed out a stack of anti-bullying flyers, making sure all two dozen girls at a North Phoenix Boys and Girls Club had one. The girls jostled for position on the couch and sent Snapchat videos of her to their friends. They stared up at her, waiting. 
"I'm a professional golfer," Spiranac said, introducing herself. "I'm a social influencer." 
One description had lately rung truer than the other. Spiranac, 24, had collected one professional golf win, 1.2 million Instagram followers and a string of titles that always surrounded her name: Dream girl. Instagram sensation. The world's hottest golfer.
Rarely did the headlines include what she had spent her life trying to become.
Spiranac was a social media star who avoided attention. She never wanted to be seen. Not without a club or a trophy in her hand. But the internet has a way of forcing itself in, of turning its attention to somebody and disrupting everything. Strangers split her life into two separate worlds and told her to choose.
She refused. The critics grew louder. 
Golf didn't know what to do with her. A new breed of star had crashed into a sport that cherished its traditions. Established pros rejected the intrusion. A million fans praised her online, but Spiranac obsessed over the few who rejected what she represented.
She hadn't worked her way up through the system like everybody else. Her fame gifted her invitations to prestigious tournaments and leaped her ahead of hundreds of players. She didn't speak like them. She didn't dress like them. 
But she kept pushing, trying to break through. She played more golf and posted more photos, collecting more Instagram likes in an hour than there were fans at her small-time tournaments. In her rare free time, she talked to children about cyberbullying and the harassment that filled her phone.
"When you have a lot of followers, you get the good and bad," she told the kids. "So I had a career out of it. But unfortunately, I had people hating on me every single day."
A tiny hand shot up from the floor. "Is this coming from experience?" a girl asked.
Spiranac hesitated. Every word had to be perfect. How could she summarize a lifetime of harassment? People forced her into the spotlight and then criticized her for staying there. Where did that leave her? What was her role in this America, a country tugging on an endless chain of sexual harassment scandals? 
"I've been bullied my entire life," she said plainly.
"Really?" the girl asked.
"Yeah."
"But you're really pretty," another girl said. There was disbelief in her voice. Spiranac started to reply, but the girl didn't look up from her phone. She had already lost interest.